True-Tech Industries personnel are expert in the supply of new and rebuilding of many types of Process Pumps, Vacuum Pumps, and Blowers. We know Process Systems must be very exact, and most systems require multiple operating functions and parameters. This is why you need us! We can help you determine whether it is best to purchase new process components, or rebuild, or modify existing components.
With the high cost of new process equipment, plus installation, maintenance, and production loss when failure occurs, extending the life of this equipment for many years greatly enhances your return on investment. Many of our upgraded components have directly correlated into cost-savings in the millions of dollars for our customers.
Our goal is to aid our customers in competing more effectively in this global economy by improving the efficiency and longevity of process equipment.
| | |
| --- | --- |
| SIHI Liquid Vacuum Pump, 100% 316 S.S. with double mechanical seals for pharmaceutical process. | Travaini Liquid Ring Vacuum Pump upgraded with Stainless Steel Impellers with Tungsten Carbide coated Impeller Tips for extended service life. |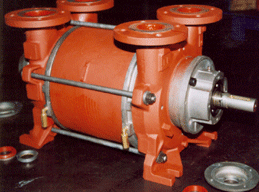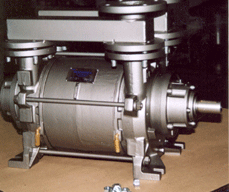 Total Rebuild of Travaini Vacuum Pump TRV65-450 finished in our Stainless Epoxy.
Our rebuilds are enhanced inside and out, increasing performance and longevity.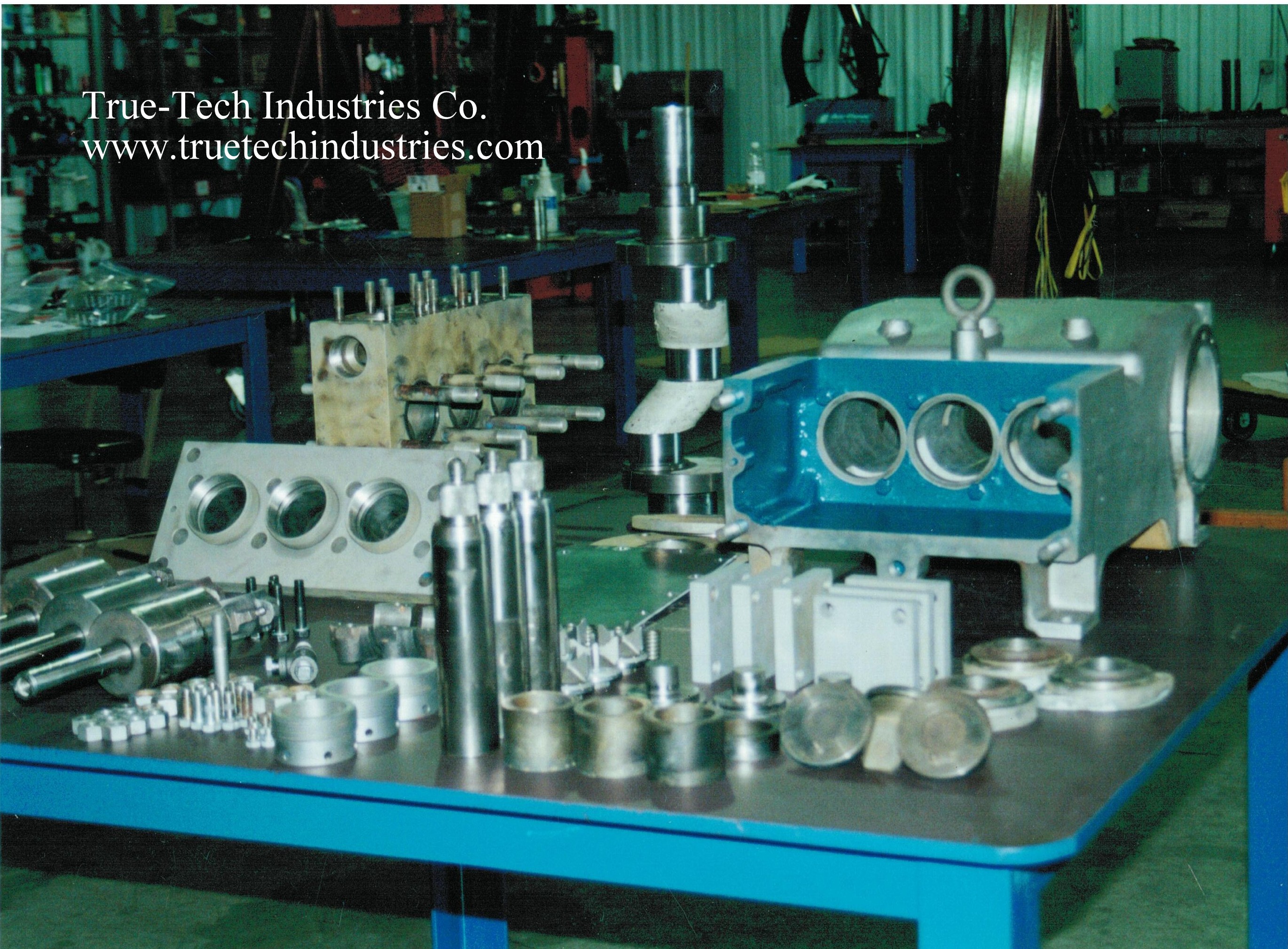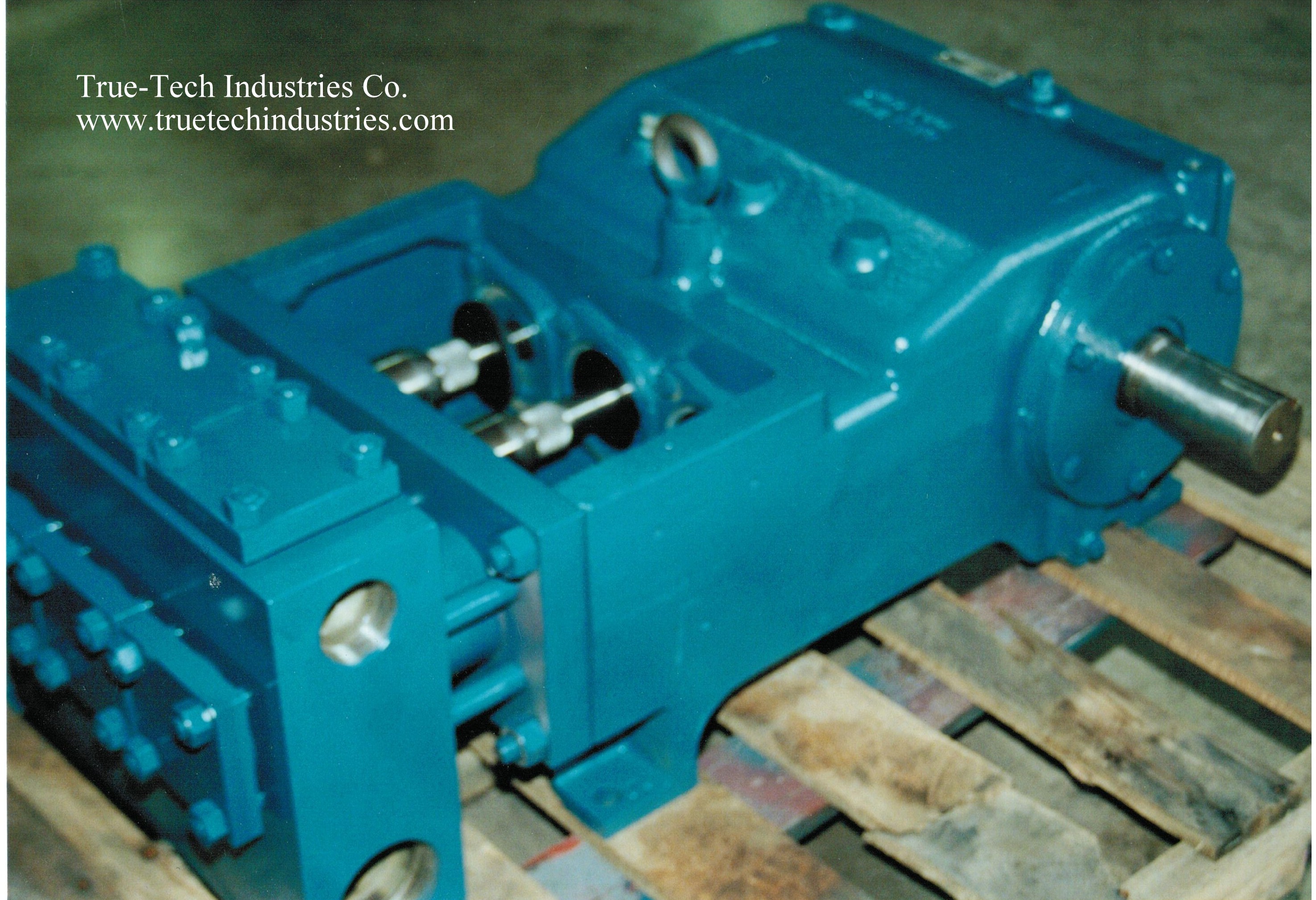 Union High Pressure Pump, total rebuild with upgrades. Many of the components, including extended run piston assemblies, were manufactured by True-Tech. Additional improvements to crank shaft design and balancing.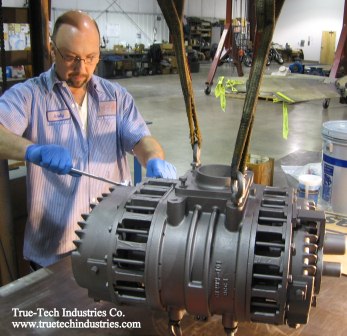 Positive Displacement Blower, 3 lobe unit with Teflon pressure seals and Stainless Steel Epoxy coated housing for corrosion resistance. We sell and service all brands of Pressure Blowers and Vacuum Pumps. Examples: Roots Blower, Gardner-Denver, Sutorbilt, Schwitzer, DuroFlow, EurusBlower and MD-Tuthill.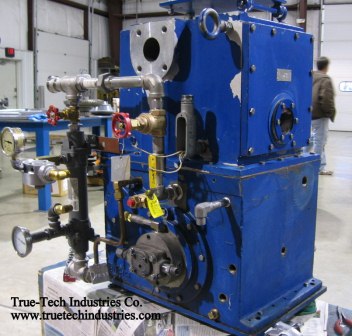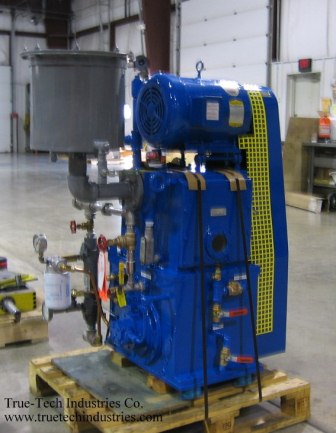 Kinney Vacuum Pump for Chemical Process. Total Rebuild with all Stainless Steel Piping.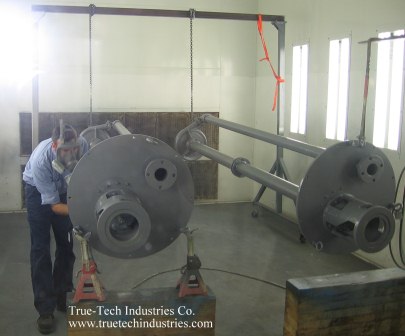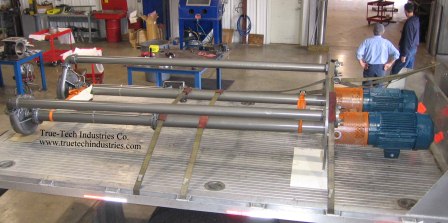 Goulds 3171M, 1.5 x 3-13 with 316 S.S. Impeller and Pump Shaft. Total Rebuild and Upgrade, Pump Housing Draw Tubes and Base with 316 S.S. Epoxy paint for corrosion resistance and extended service life.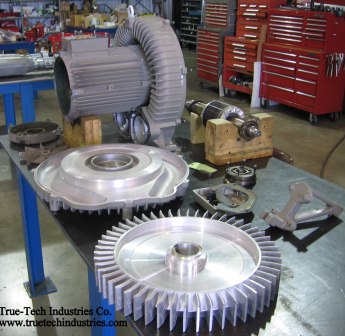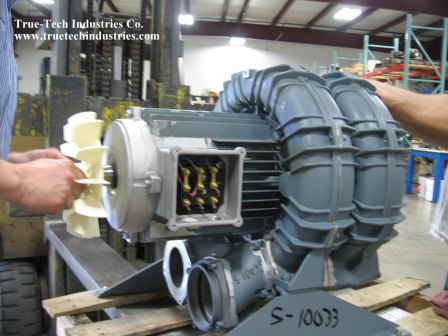 We routinely rebuild most brands of regenerative blowers. We have developed improved bearing packs and seals for these units which in combination with precision balancing enhances performance and longevity.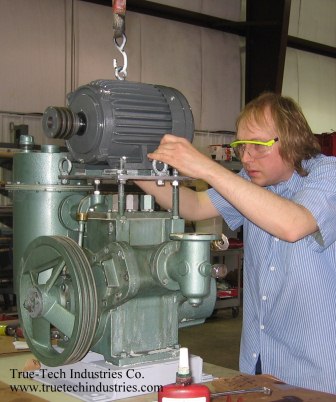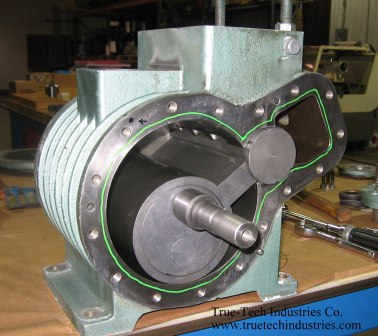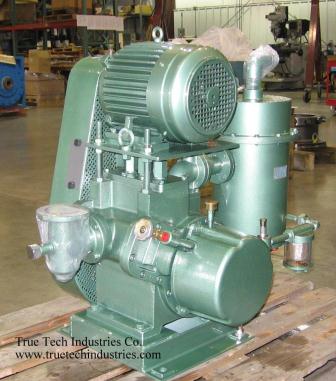 Total Rebuilds and Service of Shinko Seiki Model SR-1500B Rotary Vacuum Pump utilized in the Japanese Automotive Parts Industry: Denso, Honda, Nissan, Toyota and others.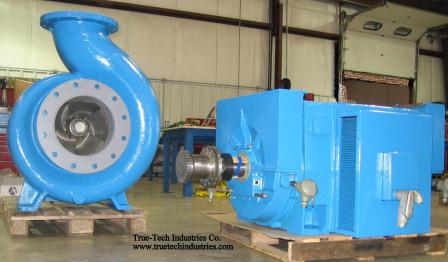 Total Rebuild to as-new. Goulds Model 3180 Size 12 x 14-19 with GE 200hp specialty motor.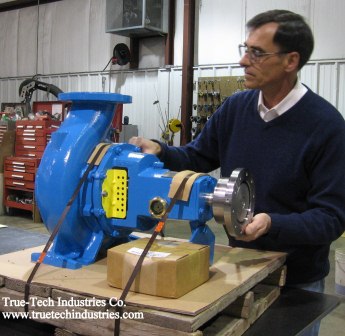 Total Rebuild to as-new, Sterling / Peerless Centrifugal Pump, Model 8196MTP, 2.5 x 3 x 13.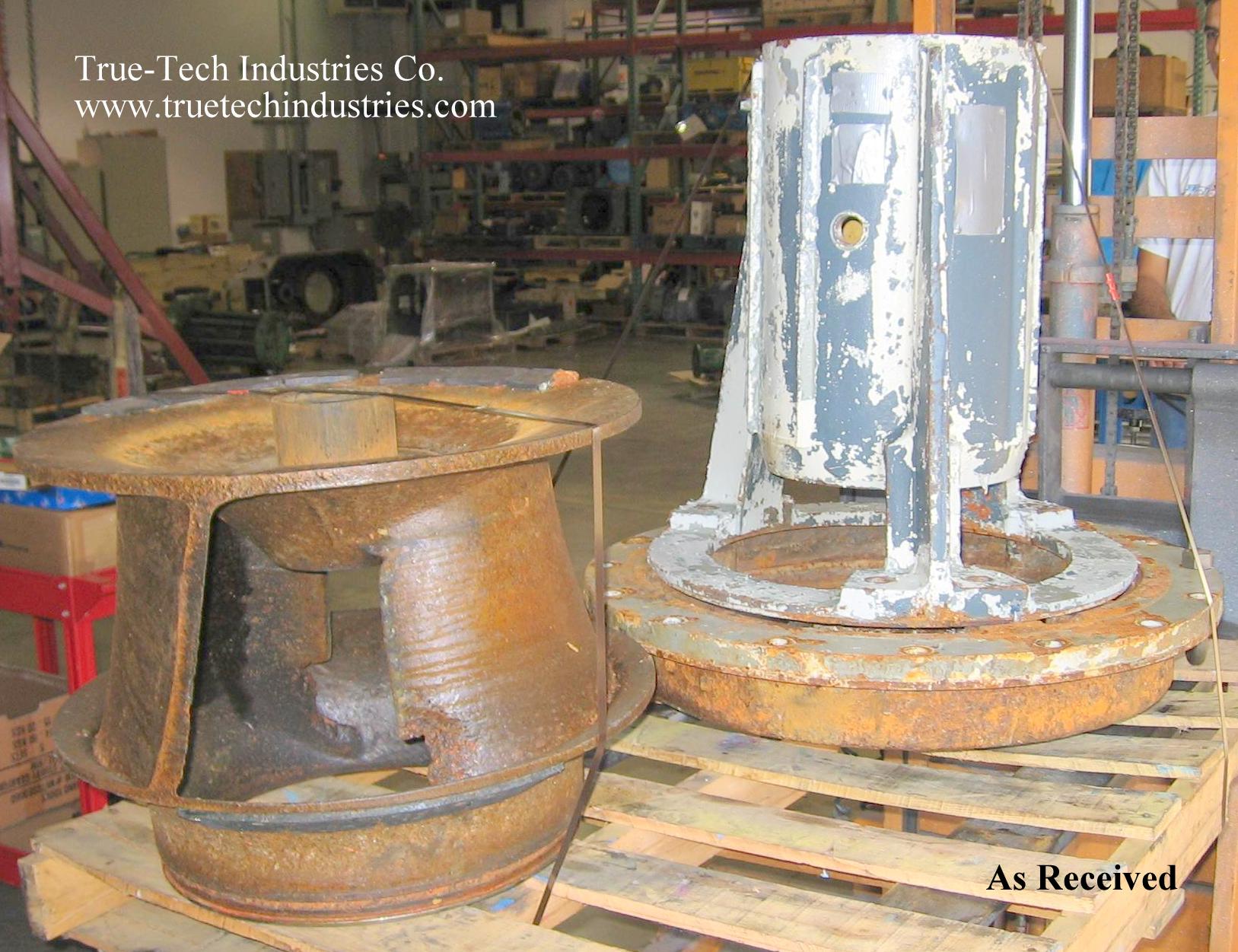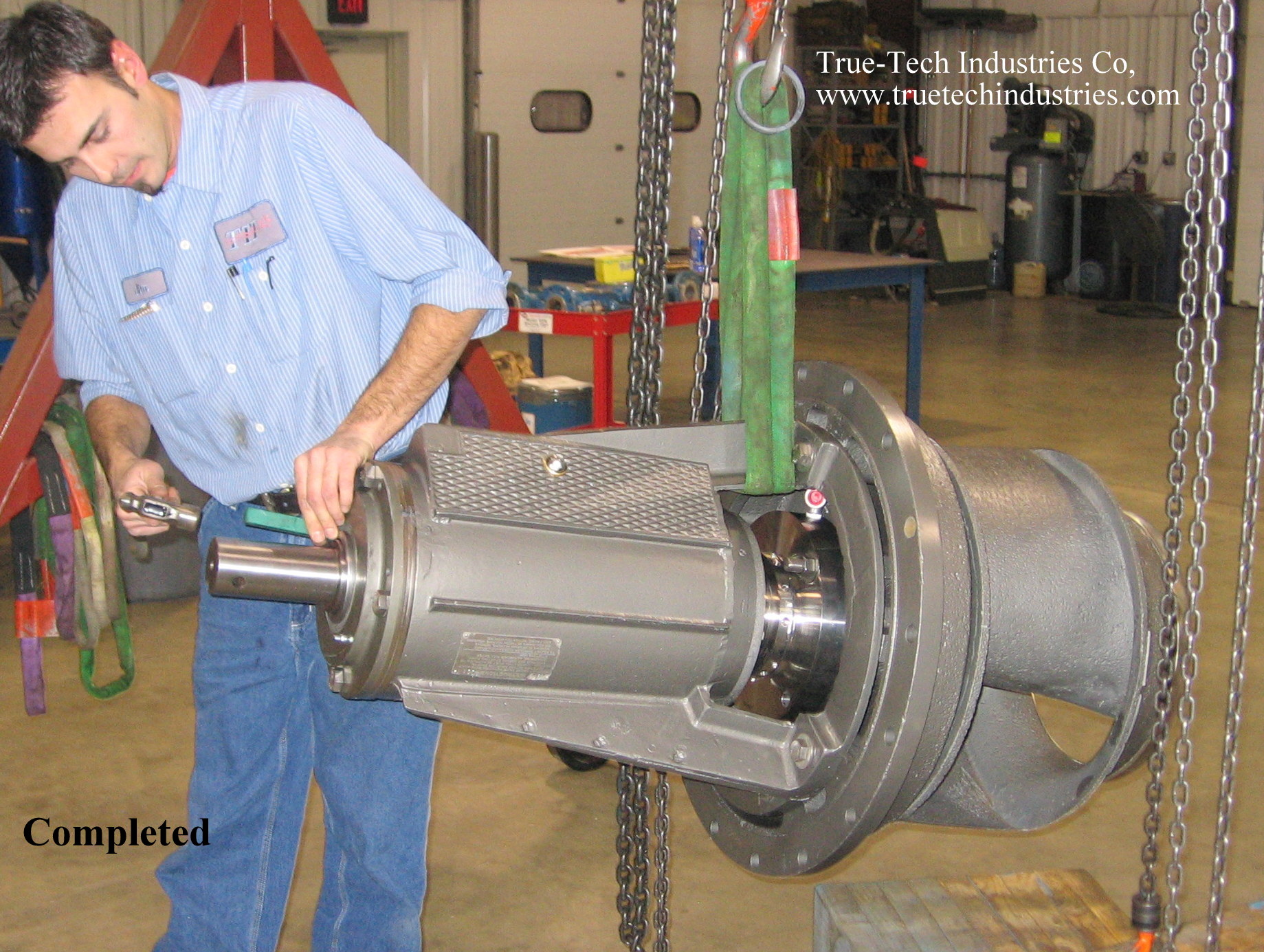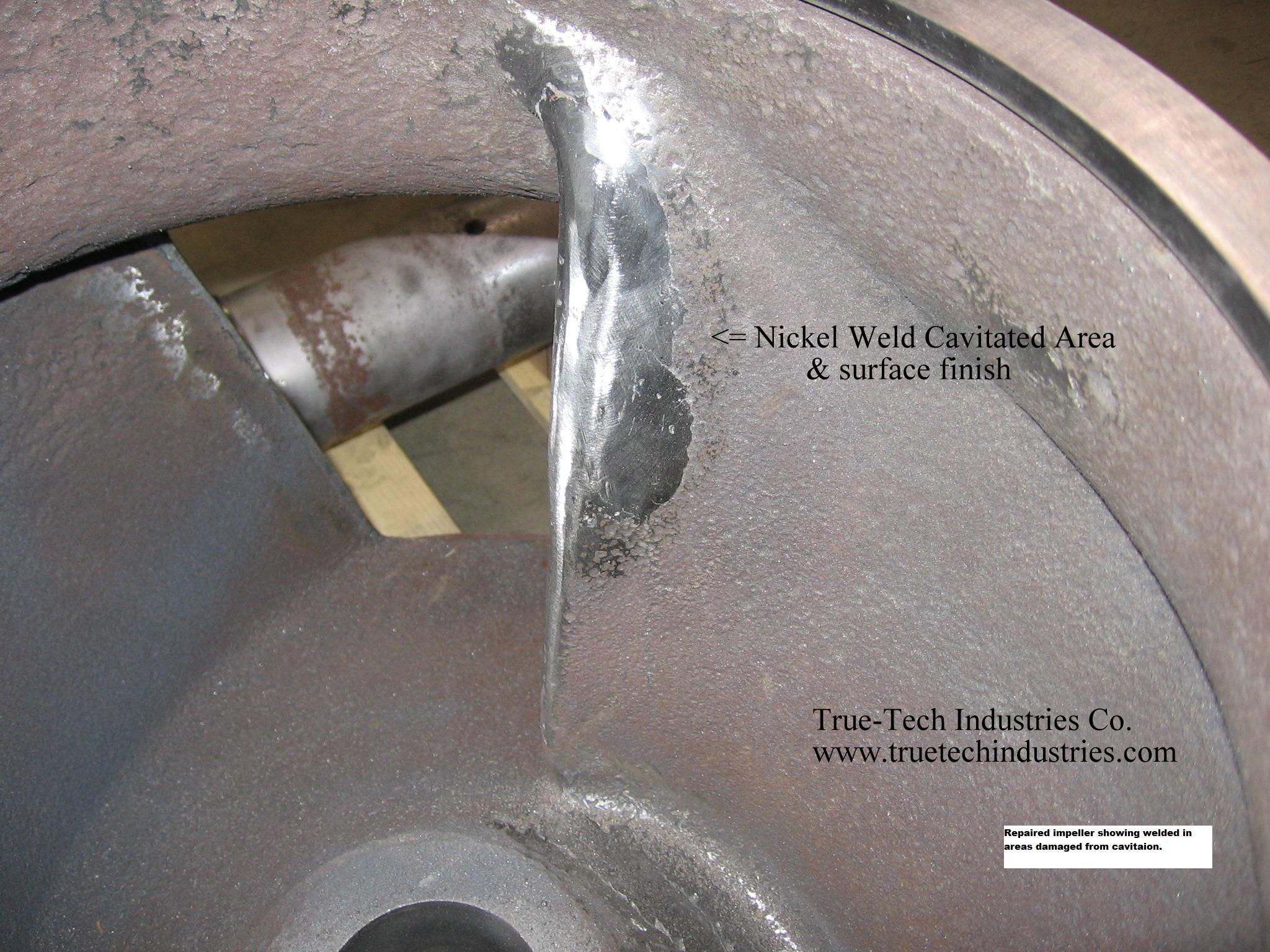 BEFORE AND AFTER PHOTOS
Allis-Chalmers Centrifugal Pump for City of Port Huron, Michigan Water Plant.
Complete rebuild and upgraded with Flowserve Mechanical Seal. Impeller repaired with Nickel weld buildup, finish machined and profiled. Assembly coated with Tungsten Carbide & Ceramic, Dynamically balanced and finished top coating: 316 Stainless Steel Epoxy Paint.
We do not use Epoxy repair fillers or putty in our Pump repairs. All Impeller, Bowl or Housing repairs are 100% Nickel weld and machined. Impellers & Shafts balanced.

Click here for location and map to our facilities.
To see our products and service list visit our Line Card


Please feel free to contact us!


Contact us via email or call us at 269.349.6335 for more information.
No Voice Mail... Our promise!
© 2012 True-Tech Industries Co. All Rights Reserved.