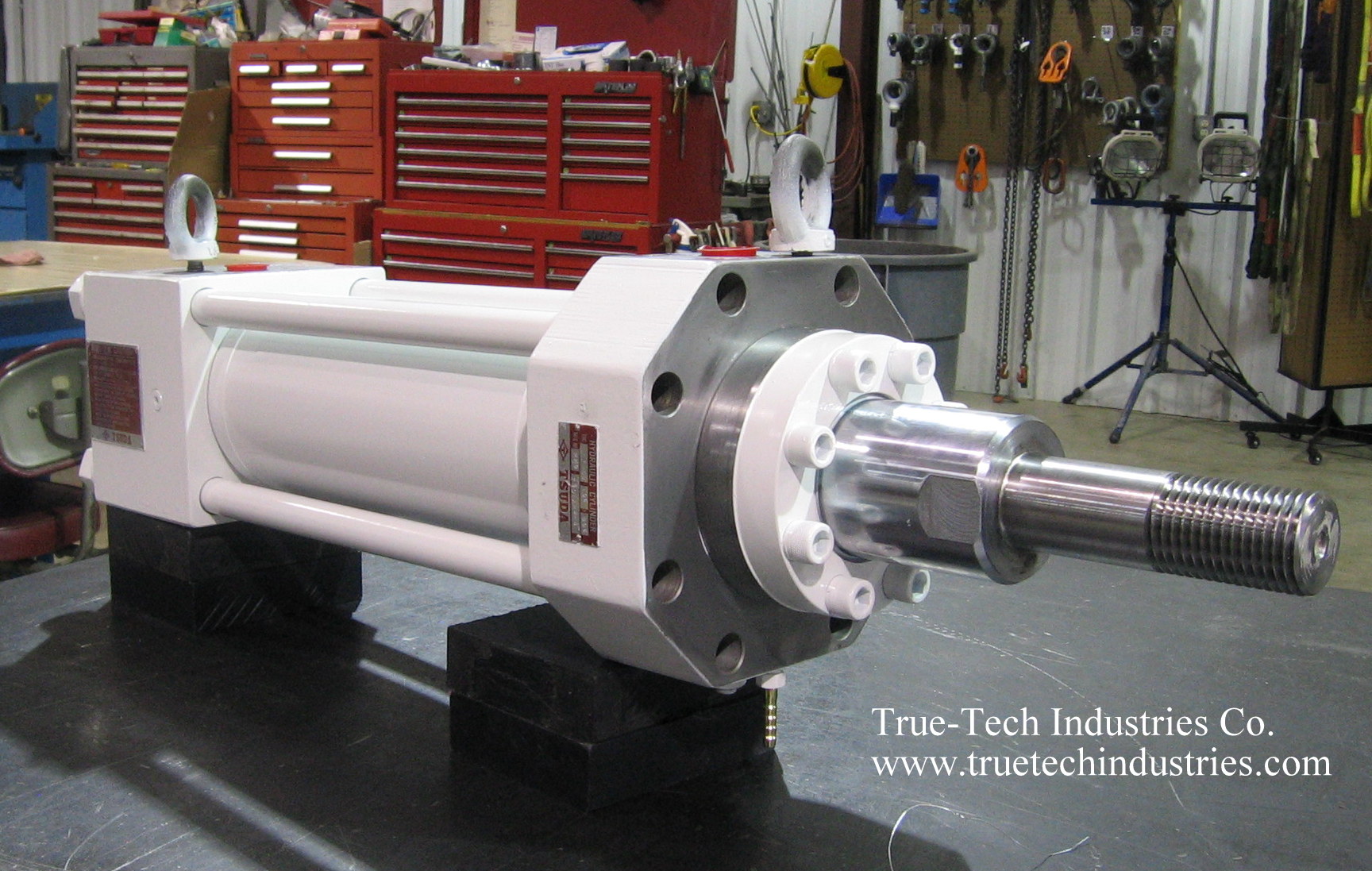 Tsuda Hydraulic Injection Mold Positioning Cylinder. We rebuild to as new condition many Injection Mold Cylinders. We have become a preferred cylinder repair facility for many in the Plastics Industry.
Hydraulic Saddle Cylinder Assembly for Agitator Tank Gearbox, for easy tank and gearbox service applications. Downtime savings improved from days to hours.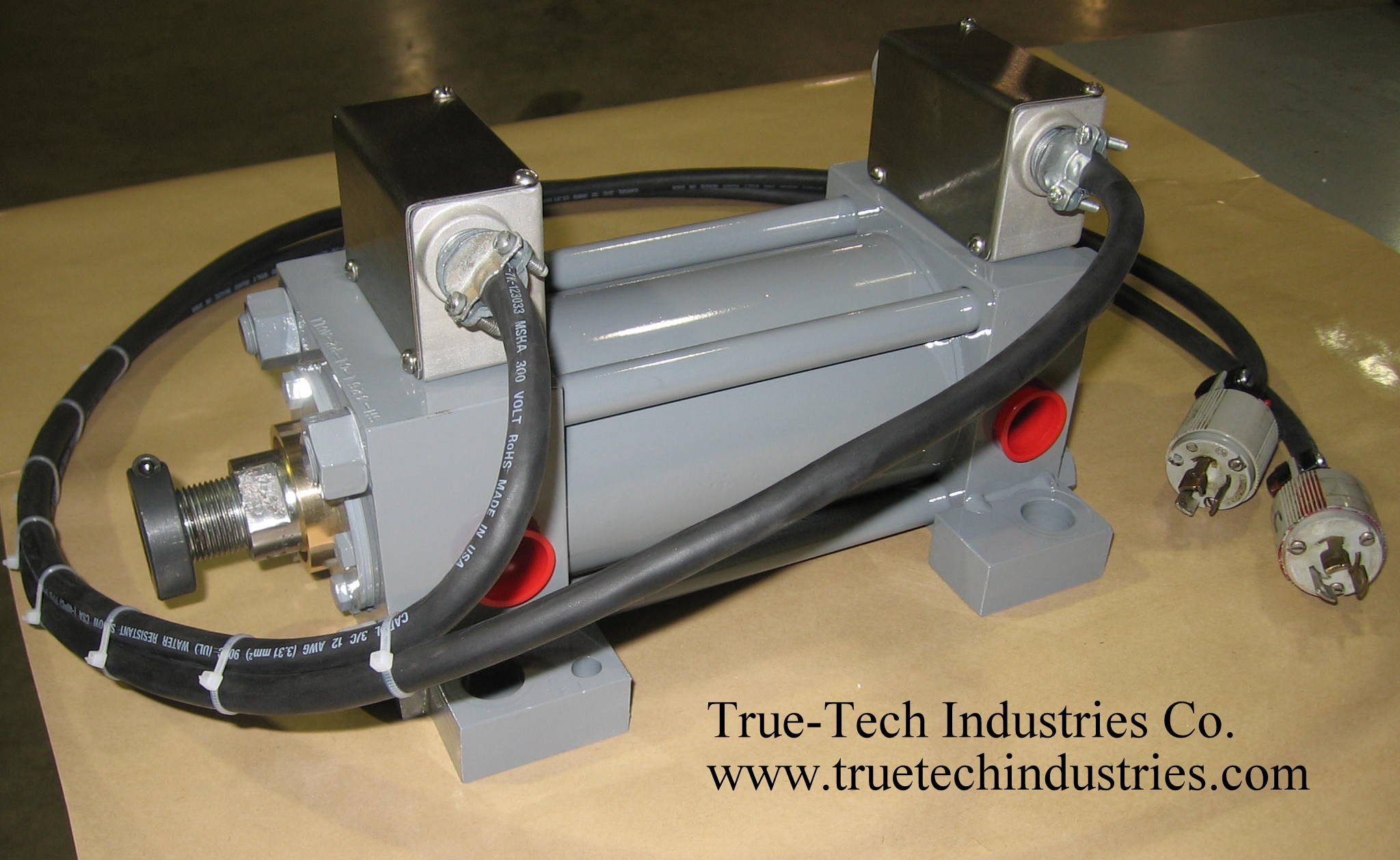 Machine Tool Positioning Cylinder with electronic controls. Rebuilt to as new.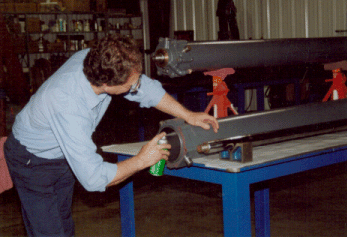 These two cylinders became obsolete from the OEM. Our solution?
Remanufacture the tubes and rods; remachine the end caps and ports;
upgrade the seals and wipers and make our customer very happy!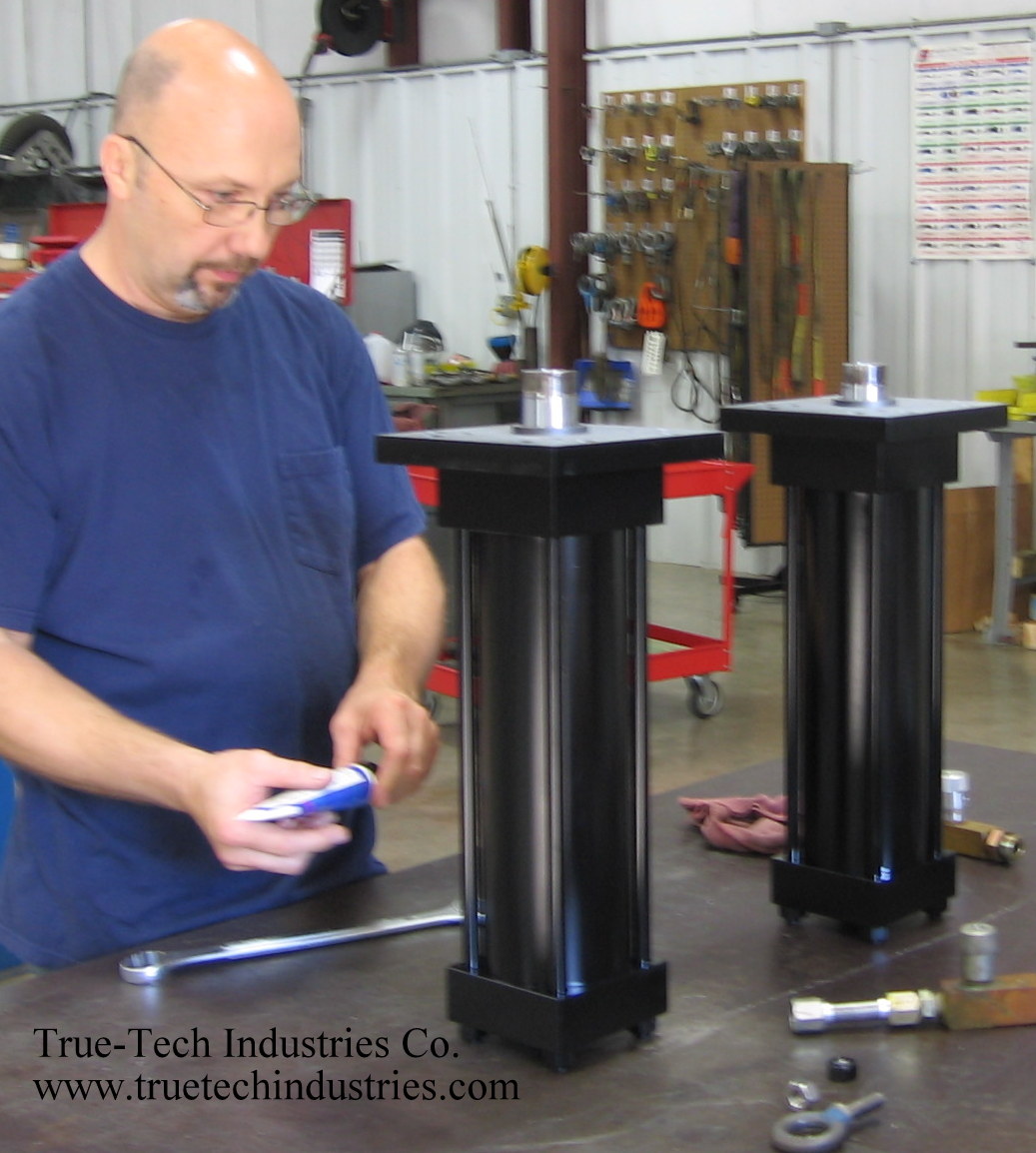 Complete Rebuild of match set RH/LH Parker Heavy Duty Series Hydraulic Cylinders. We service most all brands of cylinders. Parker, Miller, Eaton, Bosch/Rexroth, and more.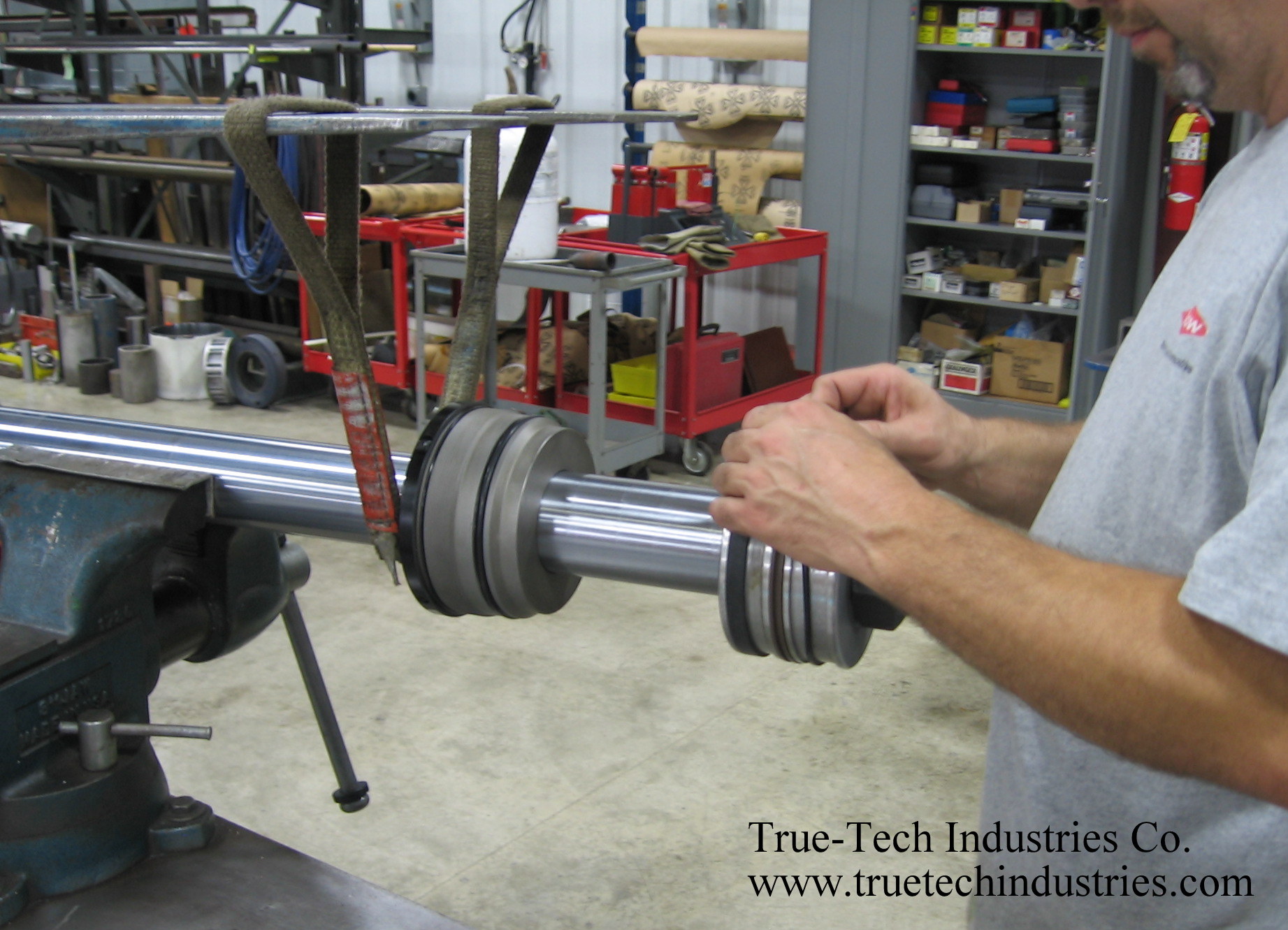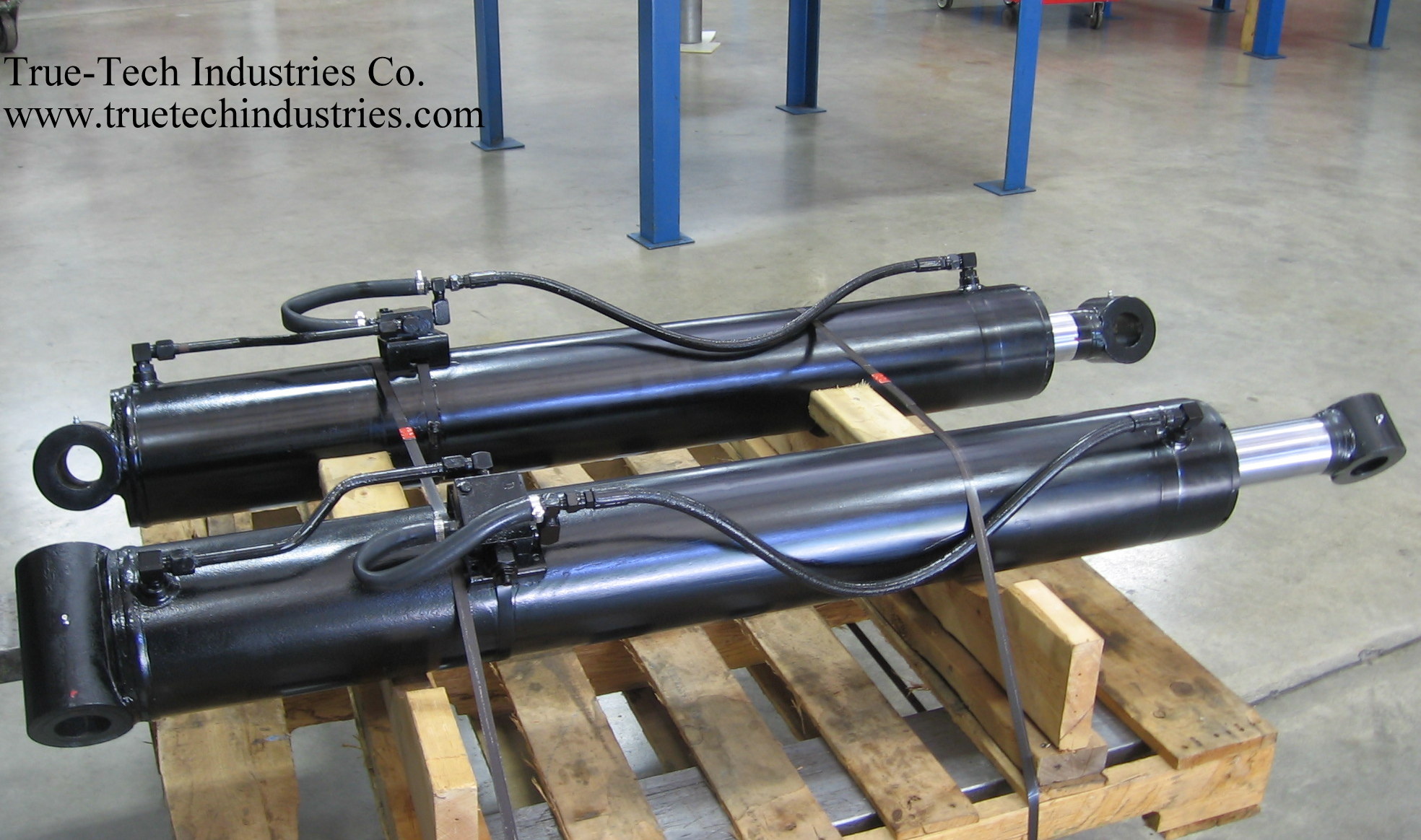 Complete Rebuild of specialty Hydraulic Cylinders for High Capacity Wreckers. We service many wrecker and towing companies for their hydraulic needs. Precision fit components are a must for safety.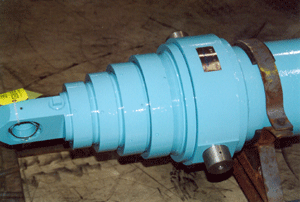 The three images above are a 14 in. by 16 ft. 4-stage truck dumper cylinder is the largest style we tackle. Two of these cylinders can lift a loaded semi-truck and trailer for dumping materials into storage bins and silos.